SUPPORT OUR WORK!
Rain or shine, our scanners at Nepal Picture Library run quietly throughout the year. We think archiving is important and magical work. It is also work that is slow, labor intensive and not profitable by any means! To keep Nepal Picture Library alive, we need to cover salaries for three staff members, rent, electricity, and hard drives. We cover programming through additional funds.
In 2017, NPL has focused on digitizing two important collections:
Shridhar Lal Manandhar Collection – 9,000+ images
Betty Woodsend Collection – 3000+ images
Shridhar Lal Manandhar, one of the pioneers of the Nepali photography scene, comes from a family of photographers. His work spans from commercial shoots for hotels and events to portraiture to documenting the natural and cultural diversity of Nepal. Mr. Manandhar is famously known to have rejected a royal offer to work at the palace, claiming that would limit his creative freedom.
Betty Woodsend came to Nepal in the mid 1960's to work for the US Embassy and immediately fell in love with the country. She has travelled the length and breadth of the country as an avid trekker. Betty's collection shows us parts of Nepal where many didn't venture back in the days. Betty, now in her mid 80's, calls Nepal her home and can still be found hiking to Nagarjun every month.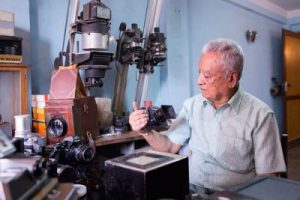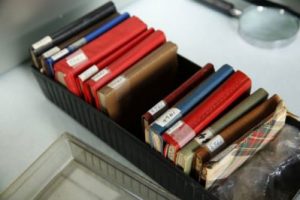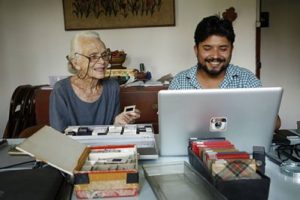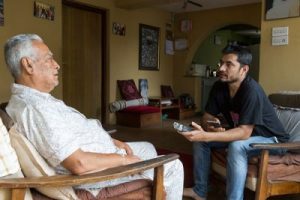 With each new collection, Nepal Picture Library is creating a broad and inclusive visual archive of Nepali social and cultural history. We need YOUR SUPPORT to keep this work going.
Please support Nepal Picture Library by purchasing a beautiful print or two or three! 🙂 Christmas, birthdays, going-aways – they make unique gifts to friends and family or to oneself!
You can support Nepal Picture Library by acquiring a print, a publications or by making a donation of $1000 and becoming an Annual Patron. Annual Patrons receive a 20" x 30" print of their choice each year they support NPL, a goodie bag with NPL merch and regular updates about our work.
All funds collected will go directly towards the running costs of NPL.
To keep up with news from Nepal Picture Library, please like our Facebook page www.fb.com/nepalpicturelibrary and follow us on Twitter @nepalpiclibrary and Instagram @nepalpiclibrary.
Also, please help us spread the word by sharing this link with friends and family. And, if you would like to support through other ways, we are open to ideas! Drop us a line at mail@nepalpicturelibrary.org.
Thank you for your continued support!
The Nepal Picture Library Team