Posted on 31, Jul 2022
QUICK TIME, OLD RIVER AND A SKY FULL OF DREAMS
We are thrilled to announce the opening of QUICK TIME, OLD RIVER, AND A SKY FULL OF DREAMS at Patan House this weekend!
29 July – 30 September 2022
Patan House, Dhaugal
The exhibition is open every day from 11am – 7pm
*Closed on Mondays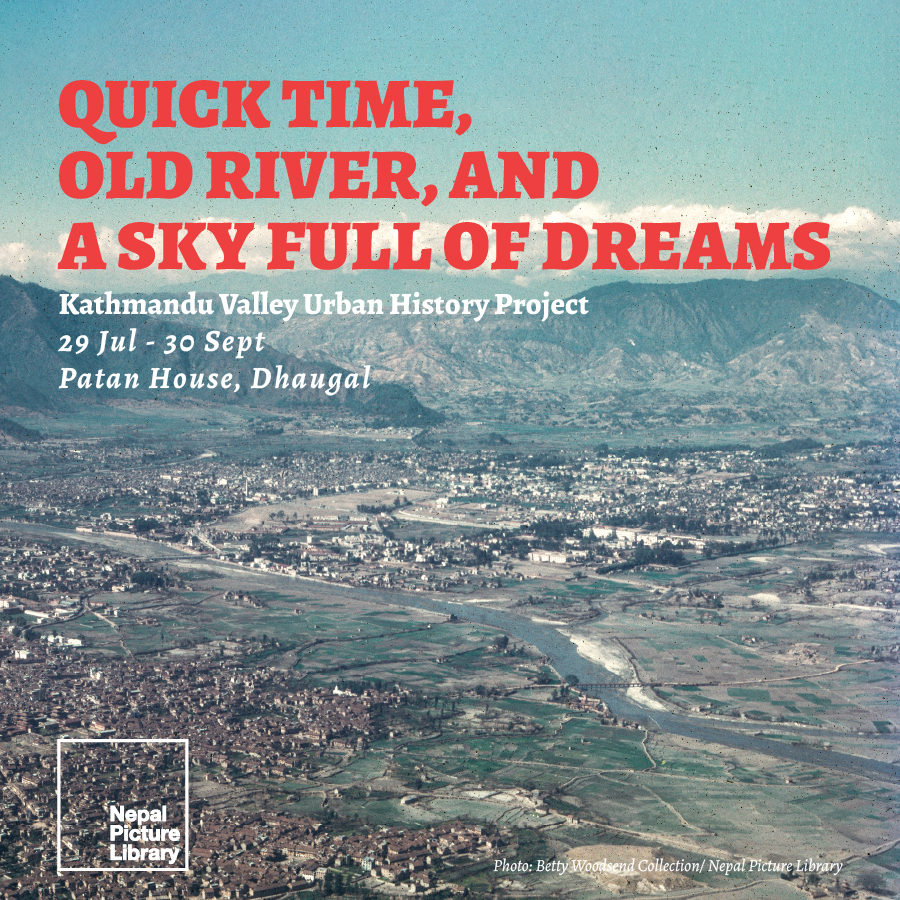 Kathmandu valley is experiencing unprecedented change. Is time somehow speeding past quicker than it used to? What do we remember of the old ways of life? How can this memory transform into knowledge which takes us past simple nostalgia? How can this knowledge show us tenable ways to serve the needs and dreams of the millions who share the Kathmandu sky? How can plans and policies look beyond technocratic solutions to embrace a healthier politics of the commons?
This exhibition, with its accompanying public program, attempts to address these and related themes that thread together the outcomes produced by the seven research fellows of the Kathmandu Valley Urban History Project.
The Kathmandu Valley Urban History Project is a research and public knowledge initiative that works towards understanding, documenting and telling stories about the ways that Kathmandu is experiencing change. Through place-based research, archiving, and storytelling, the project seeks to contribute to the public discourse on urbanization, the commons, and imaginations for the future.
Photo:
1970, North-West view of Kathmandu Valley with Bagmati river dividing Lalitpur and Kathmandu. Betty Woodsend Collection/ Nepal Picture Library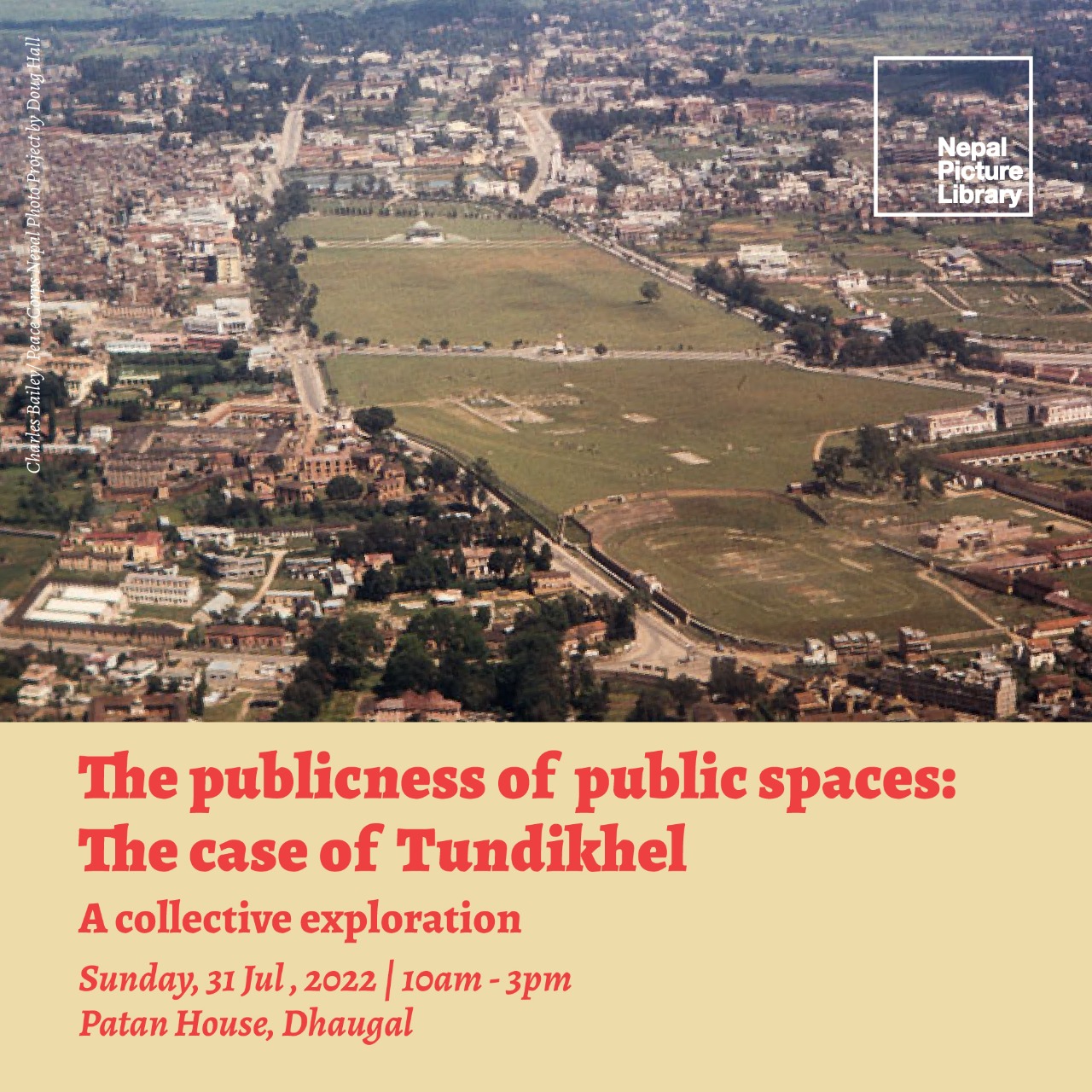 The Publicness of public spaces: The case of Tundikhel
What is our relationship with Tundikhel and what are the factors and forces that have shaped this relationship over time? How has access to this space been regulated through moral and physical policing? What were the successes and challenges of the Occupy Tundikhel movement and what is the way forward? In this seminar, we will explore these questions and more anchored by Tales of Tundikhel, a work by Tripty Tamang Pakhrin @tri3pty one of the research fellows of Kathmandu Valley Urban History Project. Through oral histories and multimedia, Tripty shares how people from different walks of life have used, absorbed, appropriated and experienced Tundikhel over time. We will use her work to discuss critical issues around public space, access, policing and the future of Tundikhel.
.
The session will be 5 hours long, hopefully allowing for a slower, more in-depth exploration into these ideas.
The session will be moderated by Sabin Ninglekhu. Presentations and discussions will take place in a mix of Nepali and English. Participants are requested to stay for the entire session.
.
Participation is free however limited to 25 and by registration on a first come first serve basis. Lunch will be provided.
.
Date: Sunday, July 31, 2022
Time: 10am – 3pm
Venue: Patan House, Dhaugal
*The room is located on the first floor and is unfortunately not wheelchair accessible.
.
To participate, please sign up below:
https://forms.gle/YWsFu3bMCrX2BdLP6