Posted on 21, Feb 2020
Kathmandu Valley Urban History Project – Call for Researchers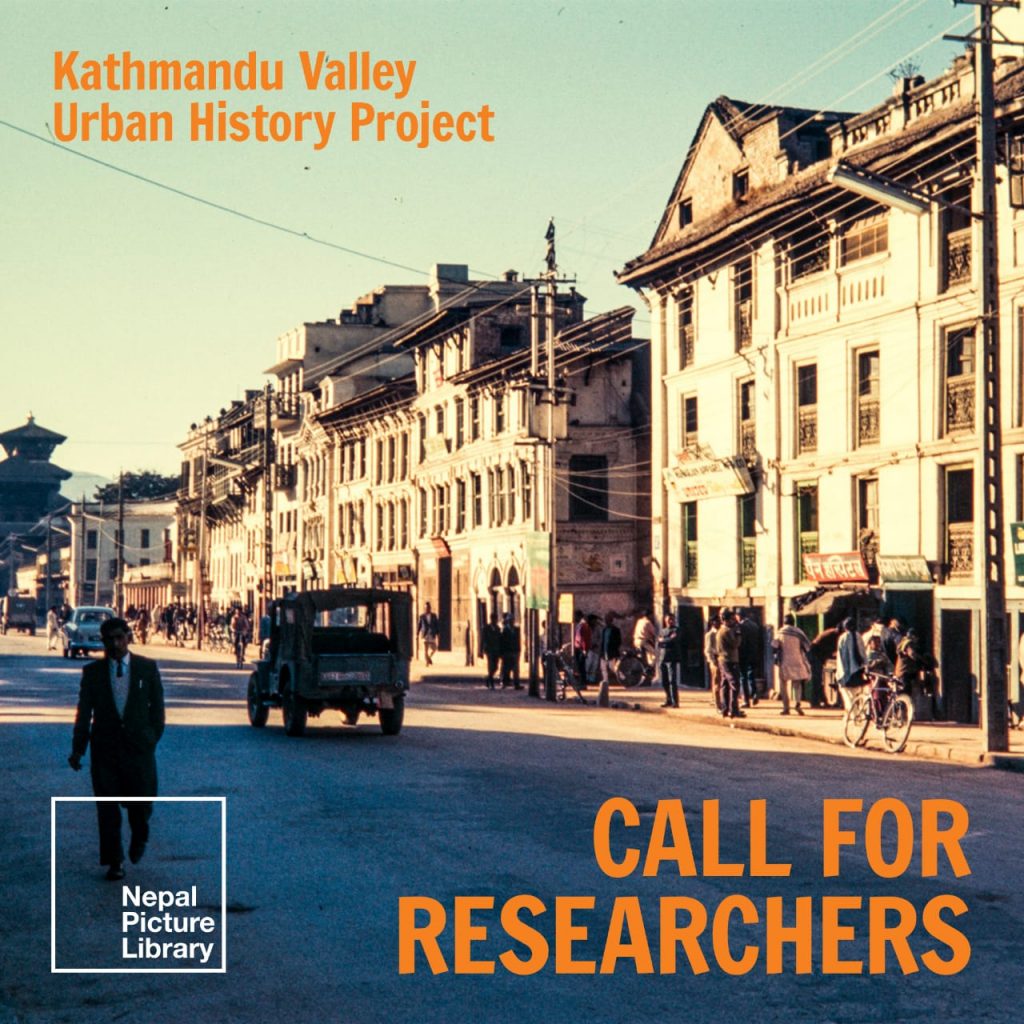 Nepal Picture Library is pleased to announce an open call for researchers for a new initiative – the 'Kathmandu Valley Urban History Project'. This new public knowledge initiative aims to examine the rapidly changing landscape of Kathmandu valley, its built environment, water sources, and ideas around urbanization, public space, the commons, change and the future.
By collecting historic photographs, maps, oral history interviews, and by employing various other storytelling methods, the project hopes to engage with residents, various community groups, and experts to draw attention to changes that are remaking the valley. The project will also collaborate with on-going campaigns and contribute to ongoing public discourse on collective visions for the Kathmandu we all care so much about.
Nepal Picture Library invites applications from researchers, writers, photographers and other visual artists who are interested to engage with these topics and with the city to document and build narratives. The position requires a time commitment of 3-4 months starting mid-March 2020. Preference will be given to applicants who are passionate about urban and environmental history, have a grasp on visual culture and are reimagining the possibilities of "growth and development" in more equitable ways.
Interested candidates should send a resume and letter of interest to mail@nepalpicturelibrary.org by 6 March 2020. Preference will be given to candidates with fluency in Nepali.
Photo credit – Doug and Nancy Hatch / Peace Corps, Nepal Picture Library